Account Alerts
With Notifi Alerts you will be able to receive real-time alerts customized to your unique financial needs. Simply setup your account, customize your preferences, and choose the delivery method. It's that easy! With Notifi you'll always know exactly what's happening with your accounts and you can also monitor for suspicious or fraudulent activity.
What's great about Notifi Alerts:
There are over 30 different alert options! Most alerts are customizable to your specific needs - for example, if you only want to be alerted if a check is deposited that is over $500 on one specific account, you can set that threshold for that one account and different thresholds for other accounts. Here is a list of all of the Notifi Alert Options (PDF).
Alerts are sent in real-time as they happen. So as soon as something happens, you will know about it. Plus, there is a Do Not Disturb option where alerts will be held during the time you specify. Once that time ends, the held alerts will be delivered to you.
Setting up delivery methods is easy and secure! Simply add the email address or phone number and click to send the activation code. Notifi will send a code to verify the setup. Notifi will not send alerts until the delivery method is confirmed. This helps make sure typos are corrected before alerts are sent.
You can receive alerts through multiple channels:

Text Messages: One of the easiest ways to receive alerts is through text messages on your smartphone or wearable devices.
(Please note, text message and data rates may apply from your service provider.)
Email: Receive email messages about your account activity.
Online Banking: View your alert history in Online Banking.
Mobile Alerts: CNB Mobile Banking app has the option to enable push notification alerts.
Monitoring your accounts with Notifi is easy! Watch these videos to learn more: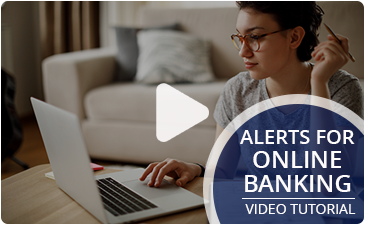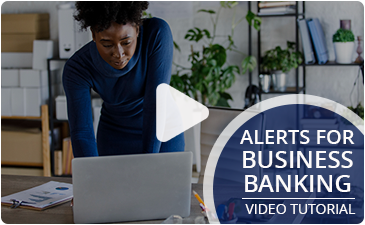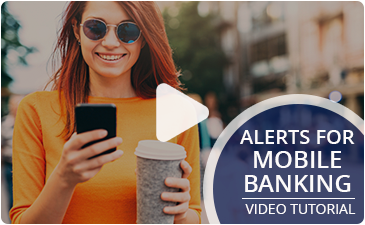 Frequently Asked Questions:
Do I have to be enrolled in Online Banking to setup alerts?

Yes. You can setup alerts from Online Banking or the CNB Mobile Banking app.

Can I use alerts to help monitor for fraud?

Absolutely! We recommend that all customers setup alerts to monitor for suspicious account activity.

Can I send alerts to more than one person/channel?

Yes. When setting up alerts, in the contact options section there is a link to add additional email addresses and phone numbers.

Can I choose not to receive alerts in the middle of the night?

Yes. Each alert has a Do Not Disturb option where alerts will be held during the time you specify. Once that time ends, the held alerts will be delivered to you.

Are all debit card transactions created equally?

No. The Debit Card Transaction alert is looking specifically at PINNED transactions, so purchases made using your PIN or at an ATM would be generated in real-time, but if you have a card transaction that is processed as a credit, it will trigger the alert in the nightly processing, when it posts to your account. If you would like real-time alerts on preauthorized transactions, like gas, hotel, or signed/credit transactions, the 'EFT authorization hold added' alert under the Other section would need to be selected.
If you need assistance or have any questions, please call us at (432) 262-1600 or Contact Us.